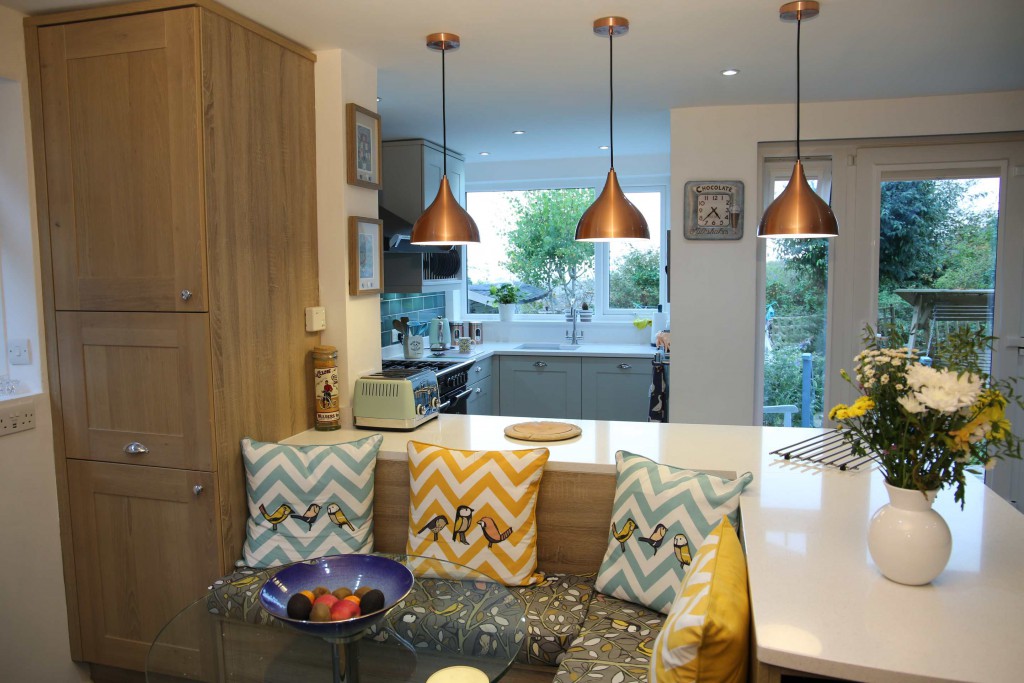 Back to Gallery [ ] Next Kitchen
Kitchen Style: Broadoak partidge grey and Rye.
Worktops: Blanco Maple Quartz Silestone
Total price £22,000
Features of this project
Solid Oak Doors, Full Re plaster, seating area, flooring, tiling, new appliances, lighting and electrical work
Customer comments: We had our kitchen completely refurbished. The whole job took several weeks and went to plan. We are absolutely delighted at the outcome. A very good job.