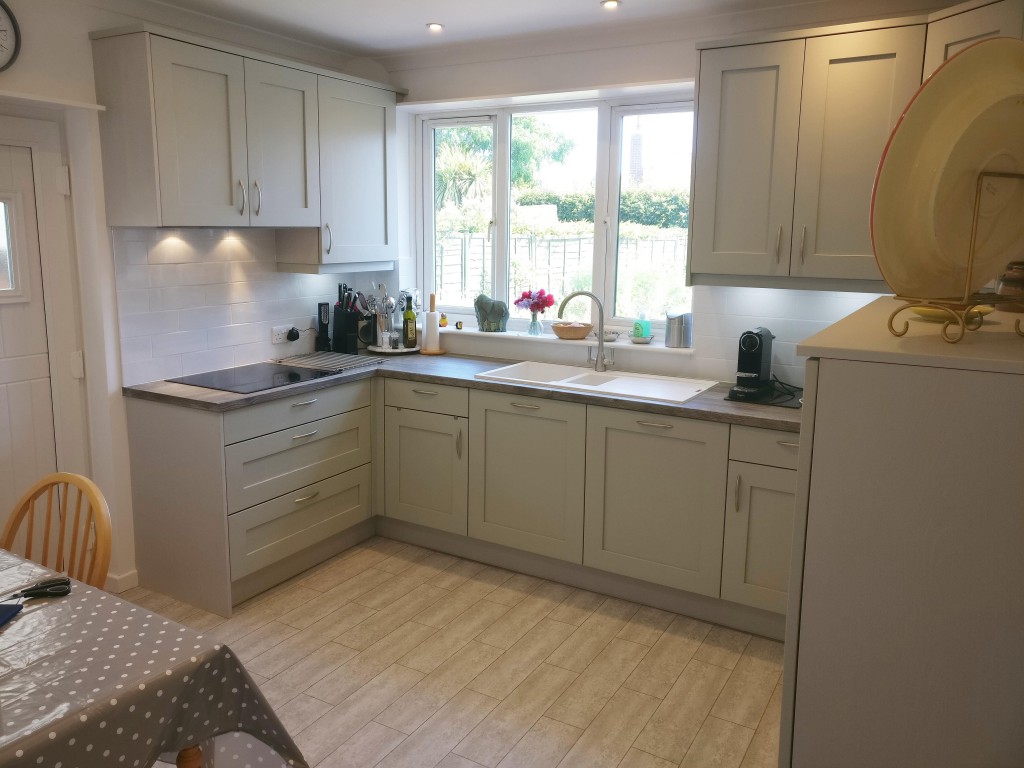 Back to Gallery [ ] Next Kitchen
Kitchen Style: Milbourne Partridge Grey.
Worktops: Laminate
Total price £14,000
Features of this project
Full Kitchen replacement including flooring and tiling, electrical work, Oven, induction Hob, Extractor, Dishwasher, Integrated fridge, Freezer, utility room units and sink
Customer comments: MHI BEDROOMS AND KITCHENS – A FIRST RATE SERVICE. A year ago my wife and I moved into a house in Bexhill which needed some serious modernising. Prior to that we rented locally so were able to scope numerous tradespeople between Eastbourne and Hastings.
We chose MHI because we liked Mark, felt he could do a good job and he offered a very competitive price.
Throughout 2018, he fitted a fully fitted kitchen, utility room and bedroom wardrobes. All work was carried out swiftly and to the highest standard. We are delighted with the finished product.
Another plus point with Mark is that he does everything himself, no subcontractors! He dismantles, clears the rubbish, does the plumbing, electrical work, tiling, flooring etc.
So if you are in the market for any of the above, save your time and money and go straight to MHI. You won't be disappointed.