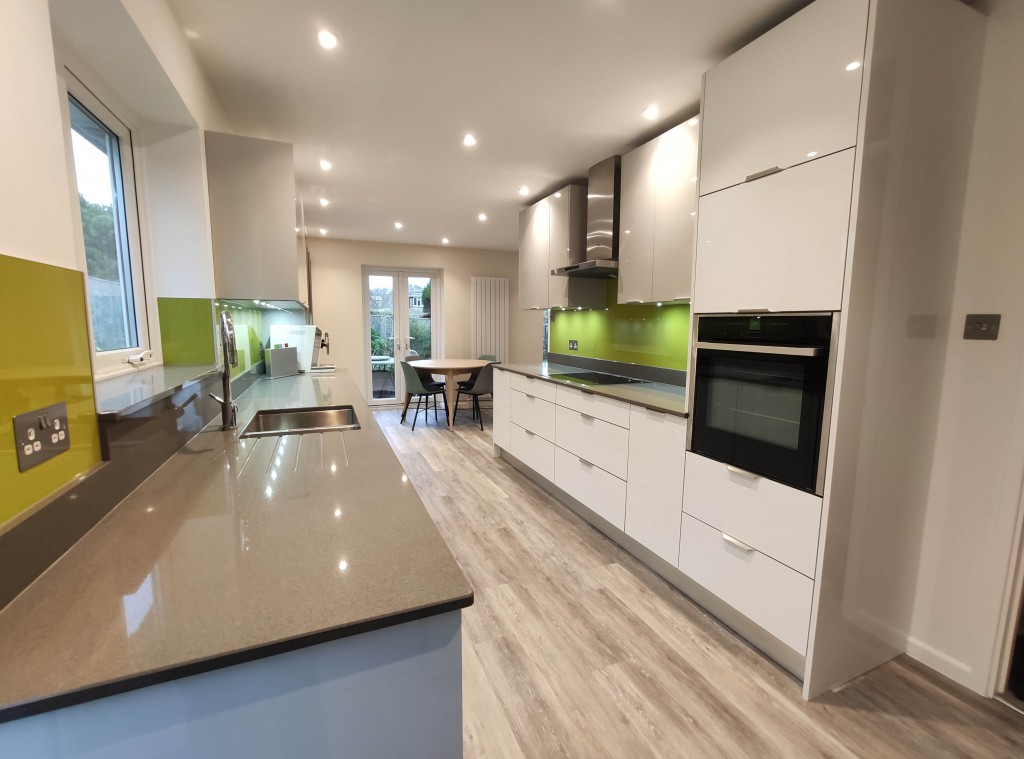 Back to Gallery [ ] Next Kitchen
Kitchen Style: Acrylic White gloss and Light Grey.
Worktops: Quartz Crystal Grey
Total price £29,000
Features of this project
Removal of internal walls, re plaster, re decorate, Lighting throughout the three areas.
New flooring, electrical work, new re plumbed radiator.
Complete kitchen re fit, supply and installation of new units, quartz worktops. Alusplash splash-backs.
Many internal mechanisms.
Dining area units with glass unit and tambour units.
New appliances – Oven, Hob, extractor (Bluetooth connected) dishwasher, washing machine.
American Fridge freezer
Bespoke lounge units complete with lighting and cable management.